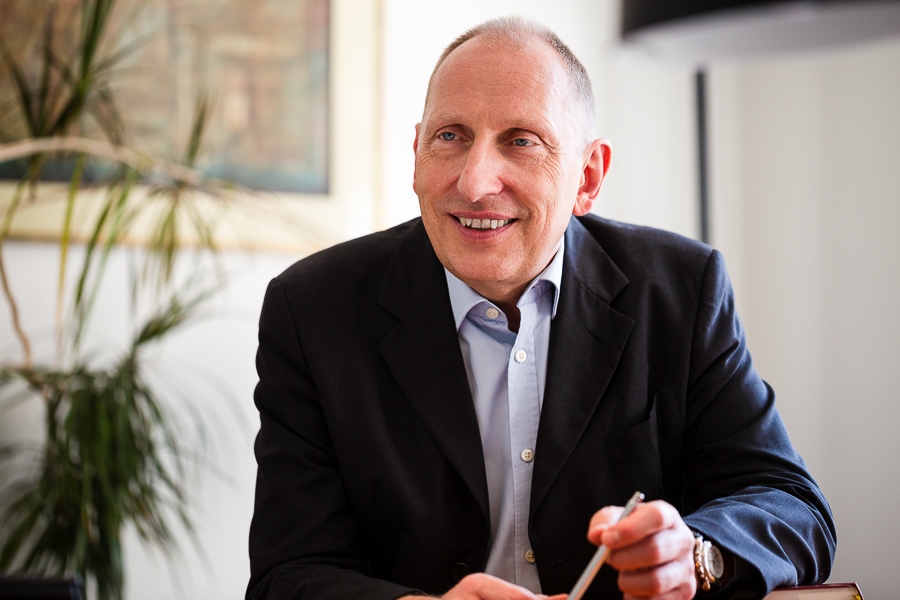 Practising law for more than 25 years, Amédée Kasser has acquired recognised experience in the legal field, whether involving civil, criminal or administrative proceedings. His practice enables him to assist companies and private individuals before the courts and authorities of all bodies as well as to negotiate contracts or transactions. His main fields of activity are contract law and intellectual property law and in public law, construction, environment and energy law. He also takes on criminal defence mandates and has a great ability to listen, is committed and attentive to human issues.
Amédée Kasser got his degree then a PhD in law from the University of Lausanne in 1991. He worked from 1986 to 1991 at the cantonal court of the canton of Vaud as a clerk at the civil court, competent for contractual and intellectual property proceedings.
Amédée Kasser practices in French, German and English.
Alongside his professional activities, Amédée Kasser was a member of the council of the Swiss Bar Association (SAV-FSA) from 2015 to 2023. He is a deputy member of the Chamber of lawyers of the canton of Vaud and has been a member of the board of directors of the "Société du Journal des Tribunaux et Revue judiciaire" (JdT) for many years. He was president of the Jeune Barreau vaudois as well as member of the Council of the Bar Association of Vaud lawyers. He also presides over the Commission of the designation of Vaud wines.
Amédée Kasser has been ranked in the 2023 edition of The Best Lawyers in Switzerland in the categories of Public Law, Administrative Law and Environmental Law.
Main areas of practice

President of the Swiss national committee, International Association of Lawyers (UIA) (2020-)
Member of the Board, Swiss Bar Association (SAV-FSA) (2015-2023)
Chairman, Commission for the Designation of Wines of the Canton of Vaud (2012-)
Alternate Member, Chamber of Lawyers (2010-)
Partner, Kasser Schlosser Attorneys at Law (1994-)
Board member, Société du Journal des Tribunaux et Revue judiciaire (1996-2022)
Member of the Board, Vaud Bar Association (2000-2003)
Chairman, Young Bar Association of Vaud (1998-2000)
Trainee, Baud, Stoudmann, Burnand, Moreillon (1991-1993)
Clerk at the Civil Court, Cantonal Court of the Canton of Vaud (1986-1991)

 

Best Lawyers in Switzerland 2023
Corporate Law | Environmental Law | Public Law

Admission to the bar (1993)
University of Lausanne, PhD (1991)
University of Lausanne, Law degree (1985)

Propriété intellectuelle. Recueil de textes nationaux et internationaux
2ème édition
Coauteurs : Ralph Schlosser et Claudia Maradan
Genève/Zurich/Bâle 2009

Rapport suisse sur la question « Les règles relatives à la concurrence déloyale devraient-elles avoir pour objectif de protéger les concurrents, les consommateurs ou d'autres intérêts ? Comment les conflits entre ces divers intérêts devraient-ils être résolus ? »
LIDC – International league of competition law, Congress of Amsterdam 2006

L'allocation au lésé (art. 60 CP) et son application dans le canton de Vaud
In L'avocat et le juge face au droit pénal. Mélanges offerts à Eric Stoudmann
Genève/Zurich/Bâle 2005, p. 83 ff

Rapport suisse sur la question « Harmonisation du droit de la concurrence déloyale »
LIDC – Ligue internationale du Droit de la concurrence, Congress of Berlin 1994

La grâce en droit fédéral et en droit vaudois
Lausanne 1991

Confiscation de valeurs patrimoniales, créance compensatrice et allocation au lésé
"Soirées d'études juridiques"
8 May 2018, Lausanne

Art. 210 et 371 CO : Prescription des actions en garantie des défauts. Prolongation et coordination. Modifications du 16 mars 2012 
Seminar organised by the Commission de droit privé de l'Ordre des Avocats Vaudois (Commission of private law of the bar association of Vaud lawyers)
8 May 2014, Lausanne

Le droit de réponse
Seminar organised by the Forum suisse pour le droit de la communication et Presse romande (Swiss forum for the right of communication and French-speaking Swiss press), "Droit de la presse – Développements récents et aspects pratiques"
11 November 2004, Lausanne